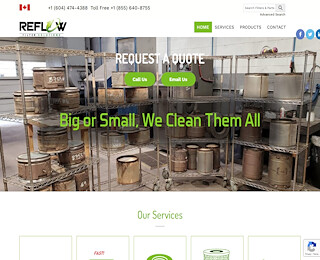 DPF And DOC Replacement And Repairs: A Quick Guide
The DPF (Diesel Particulate Filter) and DOC (Diesel Oxidation Catalyst) are two of the eco-friendly solutions to the problems of green house emissions. Diesel engines require the DPF to maintain low levels of emissions from both engine and fuels. It eliminates the particulate matter as well as the toxic chemicals that should have been produced by the exhaust of the diesel engine.
The DOC oxidizes (as the name implies) hazardous by-products and pollutants produced at the exhausts of diesel engines. It reduces the concentration of nitrous oxide, carbon and other particulate matter produced for safer operations or ultimately turning them into other harmless products like carbon dioxide and water
Like all other parts, DPF and DOC replacement and repairs are often necessary in order to continue to function efficiently. When they have been observed to be off their pace, they need to be sent to professionals to be worked on.
The easiest repair process that can be done is cleaning, but even that is still complicated for laymen. The process of cleaning DPFs and DOCs is highlighted below.
Baking of DOC or DPF unit to eliminate soot and all other forms of carbon that may have clung to it, the baking also removes residual particulate matter that may be the reason for malfunction.
Hand – cleaning comes next for most service personnel. This is to ensure that nothing is missed in the maintenance process (sort of a first level quality control step).
Inspection and quality control step where it is flow – tested and checked for other parameters to ensure adequate air movement to enable it function properly.
The process can get complicated for oddly shaped units as well as smaller diesel engine units, but it can always be handled by capable DPF and DOC repair and replacement personnel.
While these parts are usually claimed by OEMs to be built to last through the engine life, there are a number of factors that can actually necessitate DPF and DOC repair and replacement. They include, but are not limited to;
Use of low-grade fuels: although low-grade, high-sulphur fuels are no longer available in most markets, it still sells in some places (Latin America for example), buying a diesel engine from those regions can bring about problems with DOC and DPF systems.
Accidents: accidents that lead to engine damage can affect the DPF and DOC systems, necessitating repair or replacement.
Long-term usage: after a number of years, these systems will begin to show signs of age, and they should be attended to at intervals.
On a final note, maintaining these parts is very essential for a number of reasons. They include:
Ensuring engine efficiency and fuel economy which in turns saves a lot of money in the long run by reducing fuel usage frequency of engine faults and the attendant downtime as a result of the latter.
Greener operations: concern for the environment is equal to concern for DPF and DOC units.
Therefore, maintaining the DPF and DOC is of advantage to all – the engine, its owner, the earth, and everything in-between.
Dpf And Doc Replacement And Repairs
Re-Flow Filter Cleaning Solutions
6044744388
406 – 1485 Coast Meridian Road, Port Coquitlam, BC V3C 5P1
View Larger Map